Personalised Registration Cards
---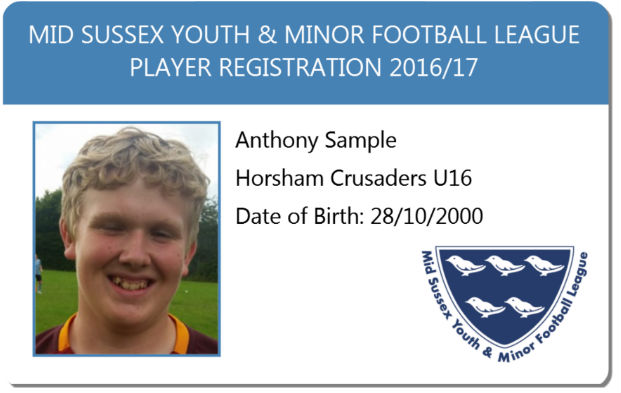 Our fully personalised player registration cards are printed in full colour. The cards are generally personalised with player name, team and branded with the league the team plays in. It makes producing fraudulent registration cards more difficult.
Setting up a player registration scheme
By using our secure portal, clubs can upload members information and also players digital photographs. There's no need to try and find a photo booth. Simply upload the digital photo and edit it there and then.
Gone are the days where busy committee members needed to glue photos to pieces of card and laminate them.
By setting up an automated system, hundreds or thousands of personalised registration cards can be produced in one go. As the season progresses clubs and teams may sign new players or transfer players. Our registration card system understands this and ensures registration cards can be produced each week. They are then sent to the club representative for distribution.
For full customised registration cards, add the club logo and sponsors logo to each card. It's easy to arrange. Setting up the registration cards and system will take care of all of these matters.
If you club or team or league already have a registration card system in place, but needs a way of producing a plastic cards version of the current registration card, do get in touch.
PRICE: from £1.45 per card
including VAT
Just click here to drop us a line